by admin on Sep.17, 2011, under General, Materials Overview
First thing I did was add wiring throughout the two garage walls, install light switches, some new beams to mount 4 foot flourescent light fixtures from.
After installing light fixtures I bought light weight tile backer wall board instead of drywall. This stuff is moisture resistant and thinner, lighter and comes in smaller sheets, easier for a individual person to work with on their own and cut with a utility knife.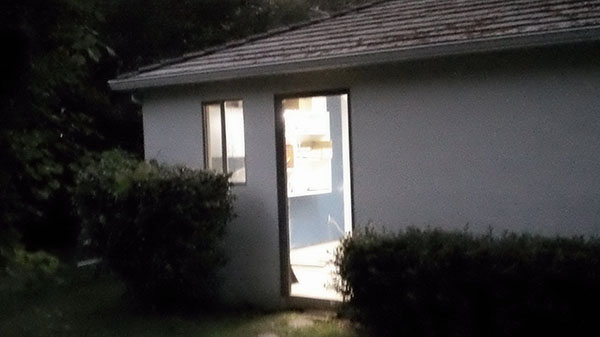 Here's the entrance to the studio from the back garden which is kind of nice 🙂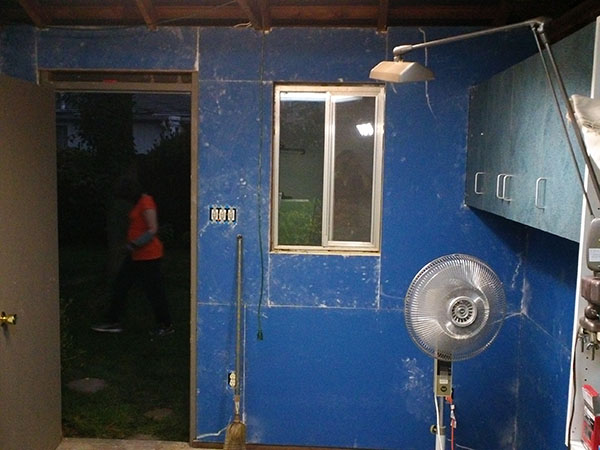 Here's looking at the wall by the entrance before I got the mud out and started finishing the walls.  Check out my wife in the background 🙂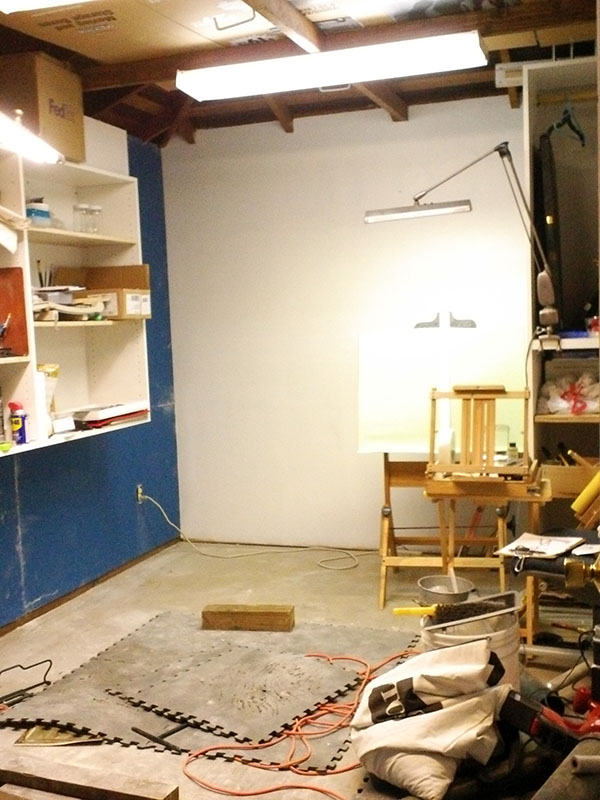 And here's the rest of the studio, a bit of a mess, you can see one of my 4 foot tubes and the two Dazor Task lamps that produce excellent 98% accurate full spectrum lighting at 5300 kelvin temp. Was pretty pleased to find a second one at the local antique store for $50. You can still buy them with the same vintage design for $300 brand new. I like them so much better than the modern lights they sell in Art Supply shops. Discovered these from one of my old painting hero's Frank Frazetta who used them for a good 50 years in his various studios as do many other illustrators today.
REALLY nice to have working electricity outlets in there now too, and able to see with half decent lighting too 🙂
No comments for this entry yet...