by admin on Sep.17, 2011, under General, Materials Overview
First thing to be done was to get a better source of electricity through to the back studio portion of the garage. Previously there was a single conduit going through the middle of the roof from front to back with a single light switch and lamp fixture. Not at all adequate.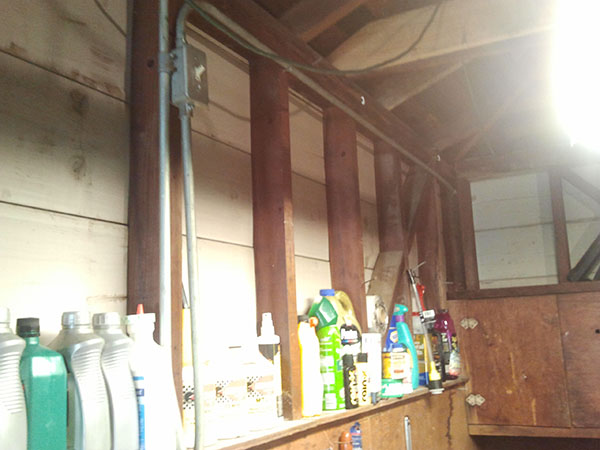 Here you can see the rerouted electricity cable in the conduit piping that enters the studio through the wooden framing on the left side.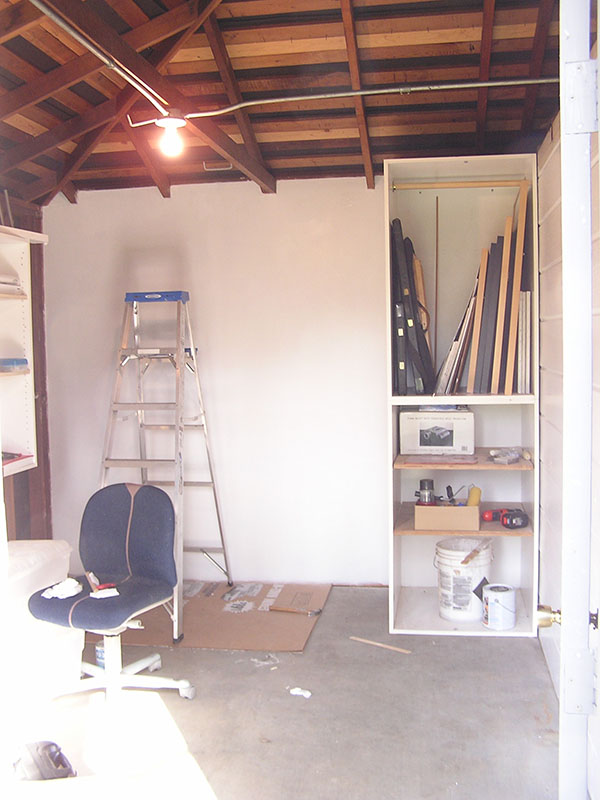 Here you can see the old lighting, One thing that changed in this picture from the last time is that the drywall at the back of the room has been painted which makes the whole place a little brighter.
Notice the size of the cupboards, perfect for large A1 size portfolio cases and large canvases etc.
No comments for this entry yet...