by admin on Oct.10, 2008, under General, Work In Progress
I scanned these from my sketchbook so the quality isn't great. It's been a long time since I really paid much attention to sketchbooks and my drawing has suffered.
I've been looking at some of Vilppu's drawing videos which are excellent for learning classic drawing skills and based on the tradition of analyzing the figure rather than just copying what you see. Starting with the gesture of the pose and working from there.
These two were both done one afternoon last week, I thought I might take them further and thought them mysterious enough for a couple of paintings.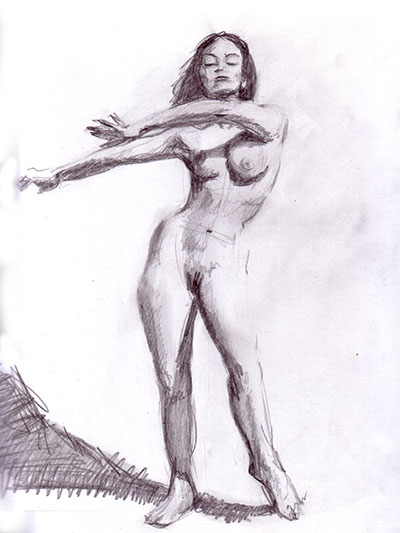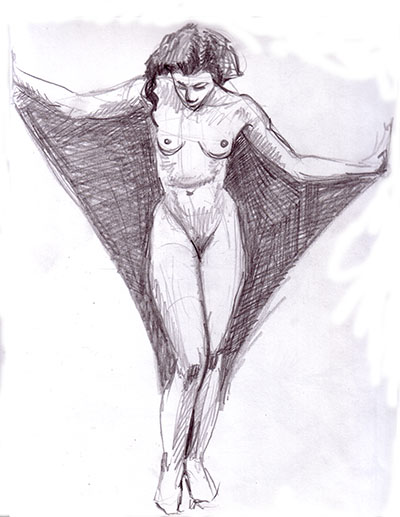 Perhaps a couple of Autumn/Winter or Halloween themed paintings…
No comments for this entry yet...